Smart medical device integration solution to save time and improve your medical service.
Medical devices and patient monitors are placed all over the hospital such as in the ICU, Operation Theatre, Recovery Area and many more. Data from these devices, although available visually at the bedside, is challenging to acquire and store in digital format. There is limited medical device interoperability and integration with other system remains incomplete and cumbersome.
Smart Medical Device Integration Solution
NexoPrima has developed a smart integration solutions which could integrate to multi-vendor medical devices. This will enable data from those devices to be collected, stored and integrated to the Hospital Information System (HIS).
NexoPrima NexoMed Connect enables data integration from various types of medical devices for instance physiological monitors, syringe pumps, anesthesia gas, infusion pumps, ventilators, fetal monitors and many more to the Hospital Information System (HIS).
Who Will Get The Benefit
Save Nurse Time and
Improve Accuracy
With our smart integration solution, data which is previously documented manually can be automated. Nurses will have more time giving quality services to the patient, which eventually will improve customer satisfaction.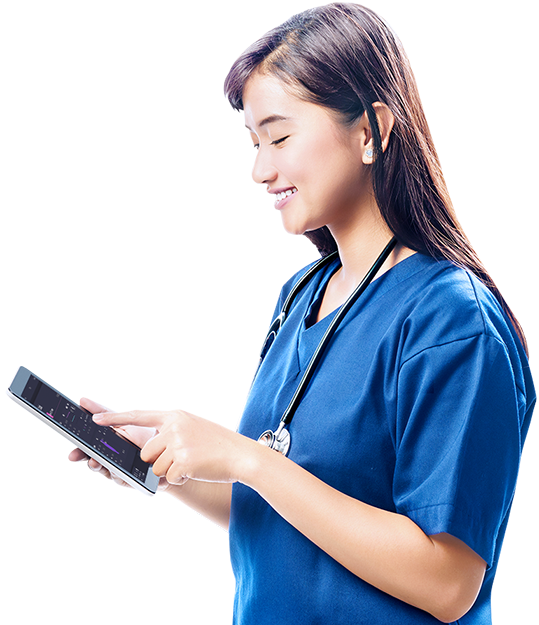 Our solution is an appliance based system which can support serial, Ethernet and USB communication. It consists of these two components:
Integration device with touchscreen monitor.
Centralized integration, monitoring and management appliance.
Integration Device with Touchscreen Monitor
Multi-vendor medical devices support.
Real time data extraction.
Integration ready with other system using API.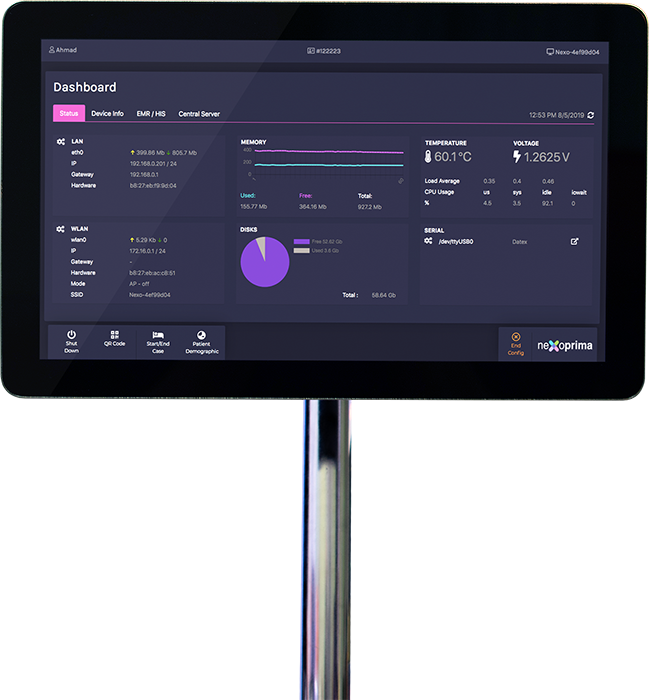 NexoMed Connect has the ability to work offline if there are interruptions in the hospital network.
Centralized monitoring or management system for all the connected devices.
Centralized Integration, Monitoring and Management Appliance
Multiple device monitoring in single screen.